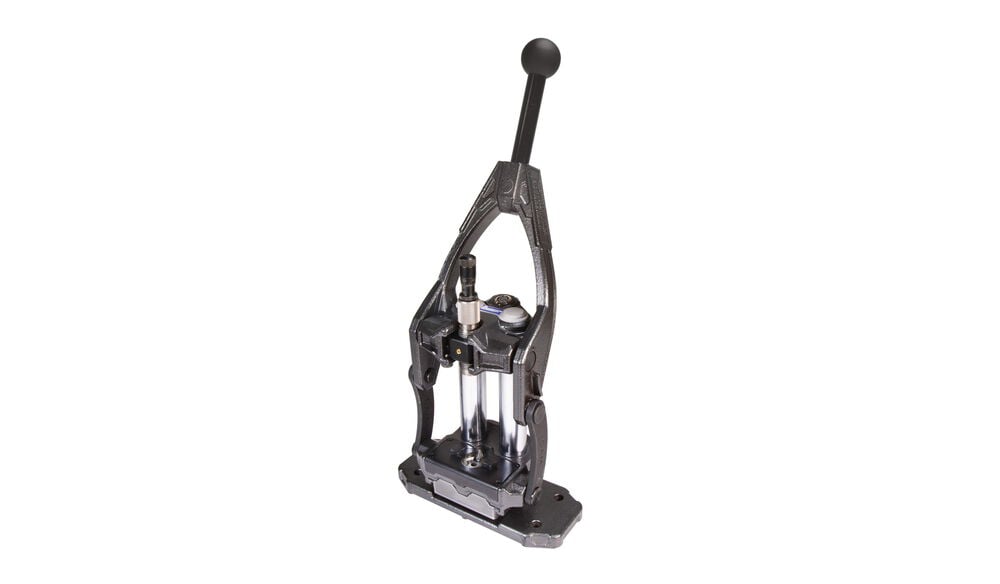 M-PRESS COAXIAL RELOADING PRESS
Details
https://www.frankfordarsenal.com/presses-and-scales/presses/reloading-presses/m-press-coaxial-reloading-press/1097879.html
SKU: 1097879
The Frankford Arsenal® Single Stage reloading press was designed for the serious reloader to deliver the most precise ammunition possible. We engineered a reloading press with an easy to adjust universal shell holder system, an easy to empty spent primer tray, and the ability for your press to cam over or not. In combination with the easy to adjust universal shell holder system, it allows you to switch between small to magnum pistol or rifle sized cases with the turn of a dial. Our floating die system allows for optimal bullet to case alignment helping to minimize runout to help produce the most accurate ammunition possible. Frankford Arsenal's proprietary M-Press delivers unmatched accuracy at the bench and in the field.
Highlights

Removable Die Blocks
With 3 removable die blocks, switching from resizing, seating, or crimping has never been so simple.

Ambidextrous Handle
An ambidextrous top handle makes reloading one smooth motion for left and right handed reloaders.

Universal Shell Plate System
Avoid the need for caliber specific shell plates. The M-press has a universal shell plate system that works with .17 Remington through .338 Lapua magnum casings.
Features
Easy-to-adjust integral "floating" shell-holder plate system
Quick-change, standard 7/8"-14 reloading die system
Spent-primer catcher and includes 3 cast aluminum die blocks
Loads small - magnum pistol or rifle sized cases
2 parallel guide rods for stability and integrated LED light to see work area